We Deliver Personalized Digital-Friendly Customer Experiences
As your retail & E-commerce business scales, it is significant to embrace smart & shock-proof technological solutions to keep your business going. Modern consumers expect consistent shopper experiences across all their devices, platforms and chosen channels.


We offer a full suite of digital services, leveraging our retail expertise across the entire value chain, from in-store digitization and single customer views to personalized promotions and POS solutions. The result? Consistent, relevant, and targeted retail experiences.
We help the retail businesses
Consistent shopping experience
Promotions at an individual level
Modernization of retail IT applications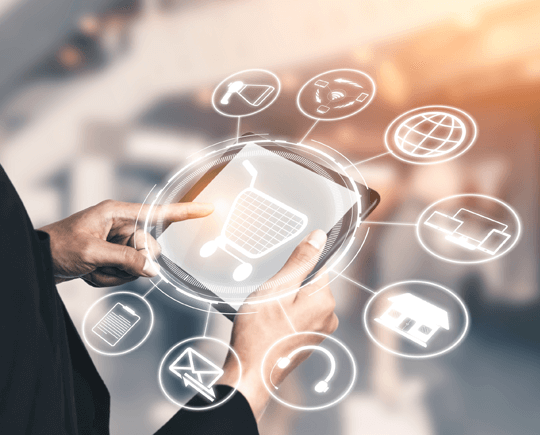 Create a new world of digital experience for your customers through our technology assisted solutions, which are both cost-efficient and help in minimizing operational inefficiencies. We cover end-to-end retail solutions including distribution and warehousing, merchandising, ecommerce and in-store operations, analytics and business intelligence, and customer engagement. Your journey of digital transformation begins from us!
Get Started
"Genisys is reliable and proactive; less a vendor and more a constructive partner in delivering. I am very happy with the improvements that have been made to our system."
Bob Fawthrop
Global Technology Director, Aegis Group
"The team have been very helpful in situations, over and above the project scope. They have demonstrated enthusiasm and willingness to go the extra mile, which is very much welcomed."
Jorge L Serrano
Manager, Coach