The BYOD workplace is becoming the new standard. And, when combined with mobility has been cited as one of the three most significant collaboration trends for SMEs (alongside the convergence of cloud apps and big data and analytics).
So, it's no surprise that over the last few years there has been an exponential rise in BYOD initiatives. With more than 67% of workers now using their own devices at work and 39% of businesses adopting a formal BYOD policy.
69% of IT decision makers are in favour of BYOD
Cisco Internet Business Solutions Group.
But why has BYOD become so popular, and what benefits does it offer to SMEs looking to improve day-to-day business?
The Growth & Benefits of BYOD
The cost of technology
WHY: Devices are expensive; especially when you need the latest models just to keep up with the competition. For SMEs, the cost of buying, maintaining, insuring, and replacing mobile hardware can soon mount up; putting a considerable strain on your bottom line.
BENEFIT: With BYOD, this cost is drastically reduced, if not mitigated altogether.
TIP: If you do need to purchase your own business devices to work alongside BYOD, consider leasing rather than buying outright. This approach gives you all the equipment you need to succeed, without worrying about how to finance the investment upfront
A rise in mobile working
WHY: The UK is in the midst of a mobile working revolution, with mobile working more important to 67% of staff than a company car.
BENEFIT: A BYOD policy is an easy way for SMEs to meet this change; ensuring mobile workers have access to the devices they want and need to do their jobs, no matter where they are.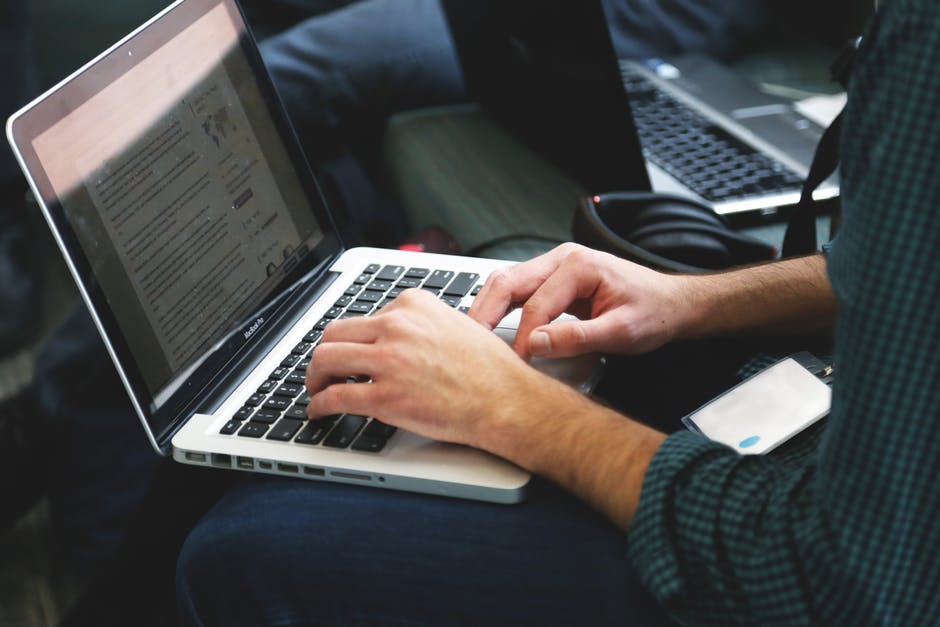 A new breed of workforce
WHY: BYOD initiatives are important to Millennials. A generation raised using smartphones, with the ability to access anything, at anytime, anywhere, has little tolerance for cumbersome working practices that require them to move between devices. Instead, millennials want to use the same tools and practices they do in their personal time at work.
BENEFIT: As employers look to attract talented employees, BYOD initiatives have become an important draw. Of course, this does throw up security concerns for IT managers (we'll get to that shortly…).
The rise of the Cloud
WHY: It's no coincidence that the growth of BYOD happened at the same time cloud computing became popular. BYOD works better when powered by the Cloud.
BENEFIT: By aligning cloud services with BYOD, SMEs can ensure their employees have access to everything they need to do their jobs; whether at home or in the office.
Productivity demands
WHY: Employers must give employees the tools they need to work. That's as true today as it has ever been. But, as advancements in technology continue, it has become increasingly difficult to supply all the devices and equipment necessary to boost productivity.
BENEFIT: BYOD improves productivity. 36% of users are "hyperproductive" when using their own devices; saving at least 2 hours per week. With 21% of UK workers saving at least 4 hours per week. BYOD also results in employees working more hours.
What to consider before rolling out BYOD in your SME
Security
With BYOD, employees will have access to business-critical, and often sensitive information, on their own devices, so it's vital that security process are put in place to protect your SME business from theft, loss and malicious intent. Consider:
Training to make sure your team is aware of BYOD best practices when it comes to information security
Cloud storage that automatically backs up your data so that if a device is lost or stolen, the data is still available
Making sure all devices have antivirus and anti-spyware software installed
Using mobile device management software which gives you the ability to manage all your devices remotely and centrally. This allows you to wipe stolen devices as and if required
Access to information
Just because employees are using their own devices, doesn't mean you can't control what information they can access on then. With a managed mobility solution, your entire organisation can be administered from one easy to use cloud-based dashboard. You can also use a managed solution to update software and backup critical data.
Privacy is a big deal for your employees too. So, when implementing BYOD, you must put processes in place that not only protect your business, but also prevents access to your staffs' personal information, data and applications.
What do you need?
It's likely that your SME has a plan for growth. So, as well as considering what you need now, consider what software and support you'll need to support your BYOD policy in the medium to long term. This doesn't mean you have to spend more today to invest in tomorrow, In fact, with technology-as-a-service, any new software can be rolled out as and when you need it. So you only ever pay for what you use.
Moving to the cloud
As more business resources migrate to the cloud, employees can retrieve and share critical data instantly, And it makes sense to let the use their own devices to do this. Mainly as it boosts productivity, employee satisfaction, efficiency, and collaboration. All while reducing the upfront capital expenses.