Fron End Development
Our full stack developers have experience and knowledge in front end development languages and technologies including CSS JS, SPA, Less, SaaS, Gulp, Angular 2, React, TypeScript, and more.
Back End Development
For secure, stable and agile backend programming, our experienced developers are adept in technologies such as Python, NodeJS, PHP, GO, Django, Express JS, Design, Caching, Middleware and others as well.
Full Stack Web Development
Our developers work on all facets of web development for an appealing experience and communication. The experts follow a clear commitment to code quality and high-standard design language.
Full Stack Application Development
Our full stack developers can build hybrid apps, in both IOS/Android, while also using the powers of React Native, and Ionic. You'll get delivered your desired and powerful mobile application, with alluring features, in a committed timeframe.
Full Stack Testing & Performance
Our developers approach testing applications across the entire web development stack with perfection. Their testing methods raise the bar on product quality and end-user experience.
Full Stack UI / UX Development
Get in touch with our expert full stack UI/UX developers for building easy & trending UI micro-services. They are also equipped to create high fidelity user interfaces for cognitive solutions.
Full Stack CMS Development
Our developers are adept in offering custom CMS web development services using multiple frameworks such as Laravel, AWS features for DevOps, CI/CD pipelines, NodeJS etc. They utilize advanced CMS website development platforms.
Full Stack Ecommerce Development
Our developers have mastered the full stack of ecommerce technologies to launch your next ecommerce project. Develop new ecommerce features and improve existing functionality with our dynamic and dedicated team.
Custom Java Script Solutions
We help you handpick our full stack developer, who is well versed with offering varied solutions using custom java script. Get them to build high-usage development operations, animated graphics, interactive maps, and other user-friendly solutions.
| | |
| --- | --- |
| FrontEnd | Angular Vue.JS React.JS |
| BackEnd | Ruby On Rails Laravel Node .net .net Core Golang Python |
| Mobile | Flutter React Native iOS Android Ionic |
| Server | AWS Digital Ocean Heroku |
| Database | MongoDB PostgreSQL MySQL |
| Version Control | Github Bitbucket Gitlab |
| Communication Tools | Slack Microsoft Team Hangout |
| Meeting | Google Meet Zoom Goto Meeting |
| Project Management Tools | Jira Trello BaseCamp |
| Other | Agile TDD |
| CMS | Wordpress Drupal |
| Devops | Apacheant Xcode Fastlane Gant Gradle Maven Ansible Chef Puppet TeamCity Bamboo Circleci Hudson Jenkins Buildt Apps Git Hawlett Sonarqube Subversion Apptest TravisCi |
| CRM | Salesforce Microsoft Dynamics 365 |
Remote Dedicated Team As A Service
Genisys provides remote dedicated teams as a service to extend or substitute your development needs with our highly qualified full stack developers. All of our remote team members are highly proficient and experienced, with degrees in computer science or math.
The average time-to-hire for a software developer is 1.5 months. We can provide you with our full stack developers, who will be ready to start work within one week. We also take care of recruitment and handpick developers according to your project needs.
One-Person Team
An expert focused on a required field, complementing your existing team.
Dedicated Team
A custom team comprising 2–10 professionals to assist you
in the development process or support an
existing project.
Dedicated Team + Leader
A dedicated team managed by a
team leader to take full
responsibility for your project—from
a prototype to an MVP.
Scale your business with the right set of developers.
We are ready to augment your team.
Why Select Our
Full Stack Developers?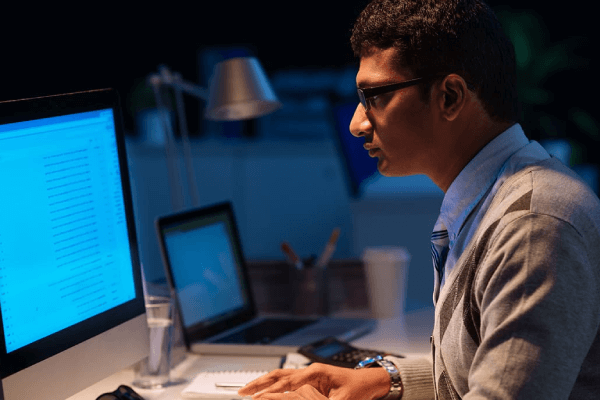 Expertise on Web Development
Cost-Effective Hiring
Flexible Engagement Models
Quick & Easy To Onboard
Brilliant Technical Know-how
On-Time Project Completion
Time To Staff: 48 hours
Dedicated Bench For Larger Accounts
30+ Years Of Experience And Counting
From a small team of just five people in 1985, we've grown into a global technology company providing businesses with holistic data-driven solutions across three continents.

Genisys Group is a new age global information technology and business process services company. Our experienced full stack developers work with enterprises to help them re-imagine their businesses to adapt to the digital world and to be successful.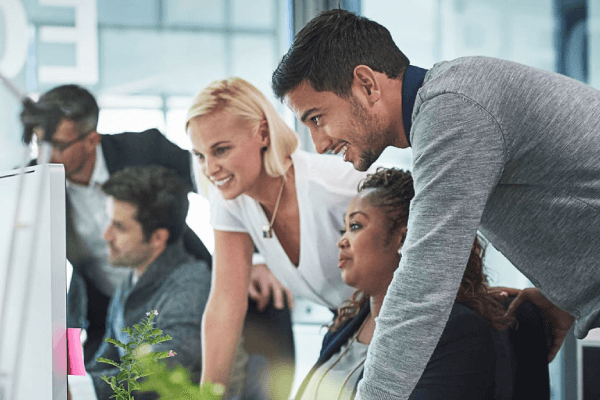 Senior and Mid Developers
85.5%
Certified For Data Security
ISO 27001:2013
Remote Dedicated Team As A Service
These are our
customers stories
Genisys is reliable and proactive; less a vendor and more a constructive partner in delivering. I am very happy with the improvements that have been made to our system.
The team have been very helpful in situations, over and above the project scope. They have demonstrated enthusiasm and willingness to go the extra mile, which is very much welcomed.