Your trusted partner for healthcare solutions
On one hand, rapid and fast-evolving digitization is driving better healthcare but on the other hand, restricted budgets, surging costs, and disjointed communication have been posing systemic challenges for the healthcare industry. There is a pressing need to upgrade the legacy processes. The rapid digitization of payment systems, along with the introduction of big data, business intelligence and analytics, are bringing about a revolution in the industry.

One can envision a connected ecosystem from provider to patient to payers with a smooth, efficient and effective communication and transaction. This is where our myriad healthcare solutions step in. Genisys digital and connected healthcare IT services are empowered through Big Data & Analytics Mobility, AI and Cloud-based technologies.

At Genisys, we offer a full suite of technology services for healthcare products and IT solutions.
We help the healthcare industry by providing
Patient Demographic Services
Patient Administration Services
Patient access services
Health care data analytics
Patient Connect services
Education Platform for patients
Electronic Health Records services
Revenue Cycle Management services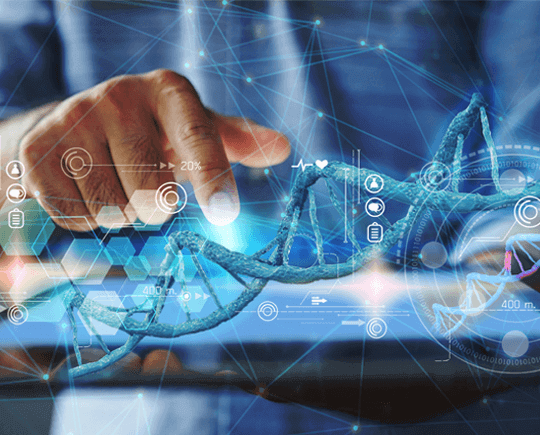 By partnering with us, and modernizing your healthcare business with analytics, you will be ideally placed to provide a higher level of care and achieve better business efficiency. We, at Genisys, are here to help you unlock efficiency with our Healthcare Technology Stack.
Get Started
"Genisys is reliable and proactive; less a vendor and more a constructive partner in delivering. I am very happy with the improvements that have been made to our system."
Bob Fawthrop
Global Technology Director, Aegis Group
"The team have been very helpful in situations, over and above the project scope. They have demonstrated enthusiasm and willingness to go the extra mile, which is very much welcomed."
Jorge L Serrano
Manager, Coach