Attaining Manufacturing Excellency Through Technology Transformation
Digital revolution is now changing the manufacturing industry, it has invaded every aspect of manufacturing. A combination of cloud technology and mobile devices is providing access to critical information from anywhere at any time. Analytic tools are being used to access performance and adjust growth metrics.

We, at Genisys, help enterprises gain maximum benefits through custom-built solutions varying from fully integrated automation, Predictive analytics, cybersecurity and the Industrial Internet Of Things(IIOT). Some of our focus segments for IT solutions in this industry include warehouse management, Product life cycle management, supply chain, inventory, order and asset management.
We help the manufacturing industry
Digital transformation and solutions
Data analytics
Smart Connected Manufacturing services
Robotic Process Automation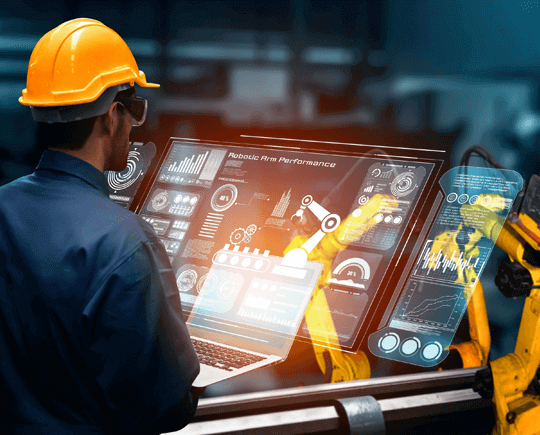 The burning question today for most manufacturing & industrial businesses is how to achieve operational efficiency without having the current systems eat up valuable time and money. Our next-generation tools are here to securely control and enhance your business in real-time. The result is more efficiency and agility in a competitive market.
Get Started
"Genisys is reliable and proactive; less a vendor and more a constructive partner in delivering. I am very happy with the improvements that have been made to our system."
Bob Fawthrop
Global Technology Director, Aegis Group
"The team have been very helpful in situations, over and above the project scope. They have demonstrated enthusiasm and willingness to go the extra mile, which is very much welcomed."
Jorge L Serrano
Manager, Coach